Whether you live in the Chicago area or not, skydiving is an exciting way to spend the day; not only will you overcome fear, you will have a great time too.Chicago skydiving facilities afford the best in instruction, equipment and jump sites to their customers.Parachutists have several companies vying for their attention which means better service, better sites, and cheaper rates than anywhere else in the United States.Many Chicago skydiving companies are within 100 miles of the city and have a range of services for beginners to advanced jumpers.
If you are interested in tandem skydiving, the Chicago skydiving area is your oasis.Several companies offer tandem jumps and even pictures of your parachuting adventure.That way you have proof of your skydive as well as an indelible reminder of your jump.
There are several Chicago skydiving facilities which have a wide variety of activities besides the traditional amenities of lessons, instruction, certification, equipment sales and aircraft rental.In fact, if you would like to plan a recreational vacation centering on your skydiving hobby, there are a number of parachute jumping companies which offer all inclusive facilities for camping guests.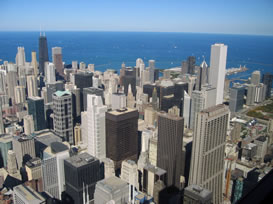 Chicagoland Skydiving Center is less than an hour away from downtown Chicago and is located on US Route 30 just west of Naperville, Illinois.This complete skydiving facility has everything a parachutist could want – friendly and professional staff, licensed instruction, climate controlled packing area, classrooms, washrooms and showers, turbine aircraft, café, proshop and campground complex.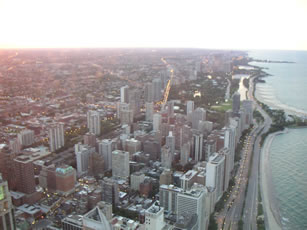 Skydive ChicagoAirport is about 75 miles from Chicago situated along the Fox River and was designed as a skydiving and recreation area.Not only are there world-class skydiving instruction, training and jumps; there is a huge 22,000 sq ft recreation complex, campgrounds, game area, horseback riding, canoeing and even hiking and biking trails.
The Chicago area itself is exceptional in scenery and landscape which is breathtaking to behold from the sky.Not only will you remember your parachuting, you will remember the view from 10,000 feet and the majesty of Mother Nature.