There are about a million different varieties of jogging shoes out there and one thing for sure, NOT all of these shoes are created equal.
Jogging Shoes
Because wearing the right pair of shoes means that you're going to have a pleasurable jogging experience, while preventing potential injury at the same time.
So if you think that getting the right shoes is going to be difficult – Then think again. We will show you how easy it is to find "That" right shoes…
These are what you need know to find "That" right shoes: –
Identify your foot's Arches – Is it flat, normal or high arch?
And with that, let's us begin!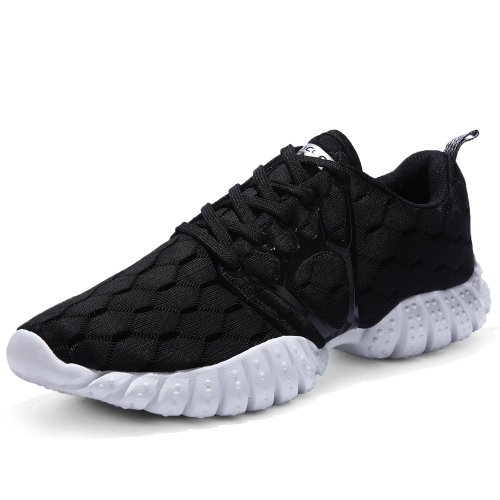 Three Types of Shoes That You Should Know
There are many types of jogging/running shoes out there, such as minimalist, performance, lightweight shoes and many others.
BUT, these are the only 3 types of shoes that you should know, to help you in choosing the right "ones".
These are…
These shoe are suited to these 3 different types of feet. Mainly… Low Arch Feet(Flat Foot), Normal(Medium) Arch Feet, and High Arch Feet.
Stability Shoes
Come in all shape and sizes because it is suitable for most jogger out there or having Normal Arch Feet. It is design for "Normal Pronation".
As the name suggest, it is design to stabilize and support your running motion, to create a stabilize platform for you to have an optimum performance when jogging or running.
Motion Control Shoes
This are specially design for Low Arch or Flat Footed joggers. Being flat foot you tend to "Overpronate" your feet during running, this is especially true for beginners. Because of this you are prone to injuries.
Luckily, motion control shoes are design to control their rear foot movement to minimize overpronating. This makes jogging a pleasurable experience whilst preventing most injuries.
Cushioned Shoes
One of the lightest of the three. It is design to provide maximum cushioning for joggers having High Arch Feet and who tend to "Underpronate".
Because of your "high arches", you need plenty of cushioning to absorb most of the impact during running.
While for other shoes which are not for sport purposes, it is vital for you to take safety as your first consideration when you are going to buy one to wear on your foot. Safety shoes that are of lightweight can be the ideal one which not only won't add any stress to your feet, but will provide a very good protection at the same time.