York Offers a Large Number of Variety of York Dumbbell, York barbell and All Types of Accessories
In fact, York is an Olympic weightlifting company. This company constructs large numbers of products, which are being used as equipments for development, weightlifting. York is playing a vital role in the field of fitness by providing us a variety of York barbell, York dumbbell, free weight and different accessories of the body building and toning.
York offers you training accessories, weight training belts, weight training gloves, lifting straps, etc. In toning accessories, York provides you grip exercisers, gym balls, hand weights, skipping ropes, etc.
York Dumbbell Video
We are here discussing about York dumbbells. You'll find a large number of dumbbells kind in York's field. Some of them are here under:
Rubber Hex Dumbbell (115LB):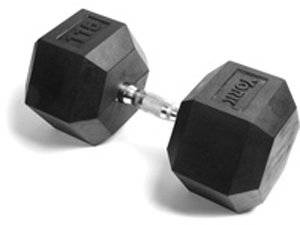 Rubber hex dumbbell is provided you the most important safety features because it is consisted of rubber cover on the both sides of its head. The central shaft of the dumbbells is 35 mm thick and consists of solid steel. Both heads of a dumbbell are permanently fixed to a steel bar and torque threaded. User of the rubber hex dumbbell can comfortably use it due to its chrome handle. Its rubber coating provides you durability, enhances appearance, protects flooring and noiseless workout.
York Iron Pro Hex Dumbbells (5LB):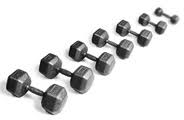 York Iron pro Hex Dumbbell is very famous due to its special features. Its heads have softened edges, which provide you the durability of paint, cracking and chipping. If we ask about its grip, we see that a user can comfortably grip it in his palm. Its central shaft is 35mm thick and permanently embedded with its heads.
York Company also makes a large number of dumbbell benches for getting better workout. We are presenting here only few:
York DB4 Dumbbell Bench: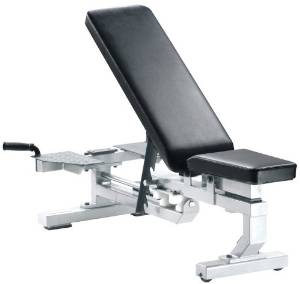 Each dumbbell has a different range of weights. York DB4 Dumbbells bench can hold the weight 200 kg maximum. You may get a workout with York DB4 dumbbell bench in different 10 incline or decline angles, because its backrest has multi position padded. You can also turn it in a sturdy ABDO bench for sitting up with knee, which is covered with foam rollers. You may use it at your home.
York is also manufacturing different accessories, which are concerned to weight lifting and are used in exercise. Such as:
York Mini Hand Weights: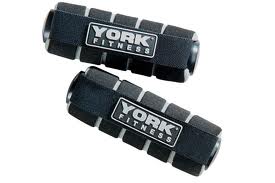 York mini hand weights are very useful for arms toning. With the use of them, you can increase the intensity of your workout. In addition, they have elasticated strap, which is ensured that it will be fitted in your hand's palm safely and snugly. One thing more, that you'll be provided with two hand weights in the same price.
Triceps Full Extension Bar: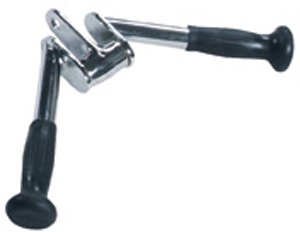 York also offers a complete variety of cable machine accessory bar, and you'll find a hard chrome coating and a rubber grip thick 35mm, which is only for getting the comfortably of users. You are being provided with the quality products of all types of York barbell, York dumbbell and accessories, which are used in exercise machines.
York 5-40 lb Chrome Dumbbell Set w/ Rack: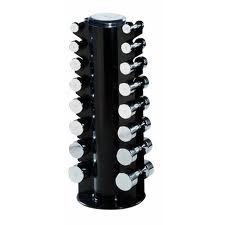 York's chrome dumbbell rack is available in the market for saving your space. With the help of rack, you can easily safe your space in your gym or at your home. It is also attractive due to its chrome coating and also covered with durable nylon for placing York dumbbell set. It is only for its prevention from scratches.