They have a saying in Las Vegas, that what happens in Vegas, stays in Vegas. When it comes to Las Vegas skydiving,though, that motto may not hold true.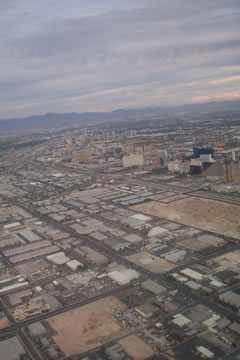 That's because Las Vegas can be the ultimate experience for a beginner or an expert, and you'll want to remember it.
Check that, you'll want to take photos or a video so you can show off your skydive in Nevada area.
Skydiving Las Vegas gives you one of the most unique perspectives of the desert and surrounding area, besides the thrill of freefalling from three miles up. Sskydiving can give you views of all the major landmarks in the area, and not just the Strip.
We're talking Hoover Dam, the Colorado River, Redrock Canyon, Lake Mead, and the Valley of Fire.
Now to capture all of that incredible scenery as you fall 120 miles per hour, you may want to ask for the personal video and photo options that most skydiving schools and centers offer. Will videoing the experience cheapen your time Las Vegas parachuting? Not at all. Experts may not need to video a skydive in Las Vegas, just because they have so many pictures of themselves on a jump already.
But beginners may consider the video option when skydiving Las Vegas (http://www.lasvegasnevada.gov )
It's especially exciting nowadays with the new digital video cameras that are strapped right to the tandem master's wrist. These cameras give a much closer and clearer shot than the old-fashioned cameras carried by separate jumpers.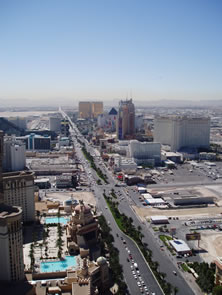 Either way, be sure to skydive the next time you're near the Strip at one of these nearby locations:
Vegas Extreme Skydiving: it is only 20 miles outside of the city. It not only offers videography service, but it also can rent equipment, organize large jumps, and provide a camp ground.
Skydive Las Vegas: it is located only 25 minutes from Vegas. It serves as a skydiving school, for both tandem training and solo jump training.
Skydive Mesquite: it may be farther outside of Vegas than the other two sites it's an hour outside of the city but this skydiving school and jump site boasts as being the best spot for fun jumping in Nevada.
There is also the oportunity for indoor skydiving in Las Vegas, just check the availability at the provided expert centers.