At the time you stop at a shop that selling sport shoes, you may get overwhelmed by a variety choices of running shoes. If you have no ideal which one is right for you and simply get one, you may get a high possibility in picking the wrong shoe which didn't fit you running style. You may be attracted by those fancy and colorful designs that the advisement tells you it would really boost your running performance. After tried with different shoes and know more the design of human body, I would try to describe "how to pick a running shoe". First of all, I would make an assumption when picking a running shoe:
"Find a running shoe that would let you run naturally with high efficiency"
High Efficiency means when you wear particular shoe, the force you exert on the ground when running, high percentage of it transfer to ground force to move you forward.
Considerations on pick a running shoe
From this assumption, it results following criteria to pick a running shoe:
Good traction
it means the outsole of shoes provides enough traction force for you to grab the ground surface with your landing foot; as a result, it would stabilize your feet and offer better reaction force during push-off phase of running. Typically, manufacturer having running shoes outsole makes of graphite in granule and located mainly on the upper half of running shoes, this material would give better traction.
Typical model : Asics Tarther
Low heel to toe drop
Heel to toe drop is the height difference between heel and toe, i.e. The drop = heel height – toe height. It should at a range of 0-6 mm. Why low heel to toe drop is better? It would help you run with midfoot landing since running shoes with low drop let you having whole feet land on the ground at the same time. In addition, it would help to train your achilles tendinitis. As a result, improve the muscles utilization during running and help you run naturally in gait cycle.
Typical model: Vibram five finger shoes and New Balance minimus series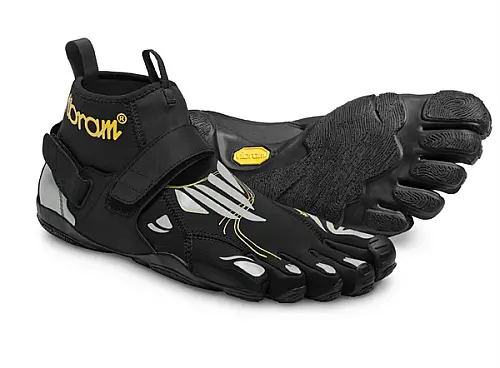 Wide enough running shoes and toebox
The shoes should be wide enough to allow your feet to splash when landing. It would increase your stability and push the ground. If you are not sure whether the shoe is wide enough for your feet or not, you would simply take out the insole of shoes and make sure the insole width cover completely your feet width when you in standing pose.
No or minimum arch support
Our feet consist of joints, muscles, tendons and ligaments, these structures are designed as a shock absorbing system. When you land, you arch will move down to absorb the shock applied on the feet by natural. When you adding an artificial arch support from running shoes simply allows the body structures weaken, stiff and restrict your feet natural movement. In addition, ditch the arch supports and let your feet get strong. You may need a transition shoe with moderate arch at the beginning and mix this shoe with shoe without arch support.
Typical model without arch support: Merrell bare glove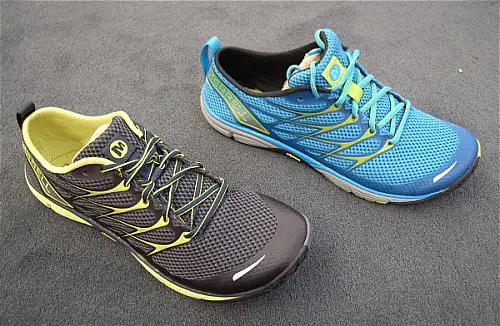 Flexible from toe to heel and easy twisting from side to side
Since your foot moves in 3 dimensions during run, you need to have running shoes that would allow your feet move easily without restrictions during gait cycle. The running shoes should have flexible midsole and soft upper for easy bending and twisting.
Typical model: Nike Free series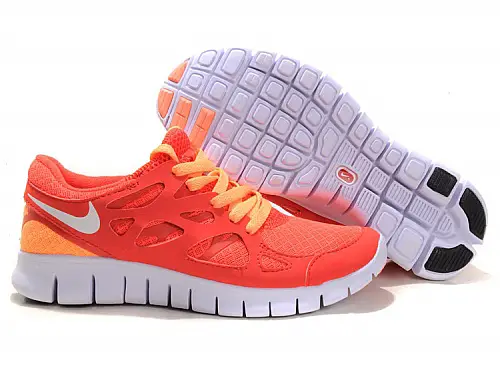 Light weight
Typically, it means less than 9 oz. for men's running shoes of size 9 and 8 oz. for women's running shoes of size 8. Light weight would let you feel fewer burdens, run faster and reduce fatigue during run.
Typical model: Mizuno Hitogami and Asics Gel-Lyte 33 3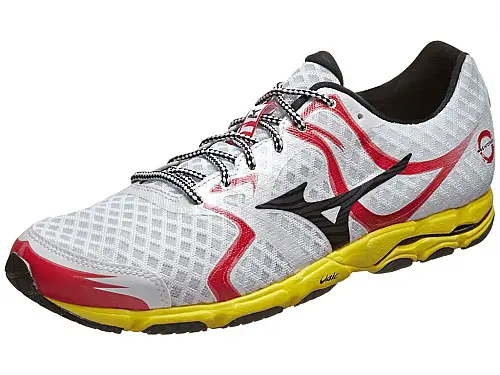 Optimum sole thickness and stiffness
You should find running shoes that would help you feel the ground easily and optimum thickness would increase stability during run. Usually, runners prefer thick soles for better cushioning; it better applies to heavy runners of weight over 180 pounds. On the other hand, you should keep the running shoe sole height lower than 30 mm. The sole stiffness should be optimized, i.e. if the sole too soft, it is good for cushion, but it will absorb the push-off energy also. In addition, with improved ground feeling, it would help you train and improve the running form to help you run easily with high efficiency.
Our feet designed and filled with nerves that sense pressure and movement, this allows your brain to make quick responses to correct slipping on ice, balance and stepping on obstacles such as rocks.
Typical model: Asics Gel-Excel 33 3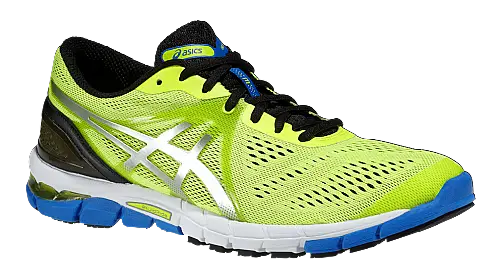 On the other hand, when wear running shoe; please remember to tie up your lace to lock your heel completely to avoid the shoe moving around your feet during the gait cycle. In addition, you would consider lift up your heel with only toes hit the ground and make sure without any pain on top of the foot as well.
Summary
Other than focus on those new materials and technology presented by different top brands to enrich your running experience, the above considerations offer some ideas on choose running shoe to run naturally, avoid injury and response fast during running.