There are many brands of badminton rackets. They vary in price and quality and it is confusing to determine which one is the best. The ideal racket differs from player to player as the playing style and body weight have to be kept in mind when buying it. Since no two players are the same, no badminton racket brand can say to be making the best rackets. Here is an overview of some brands that you can choose from.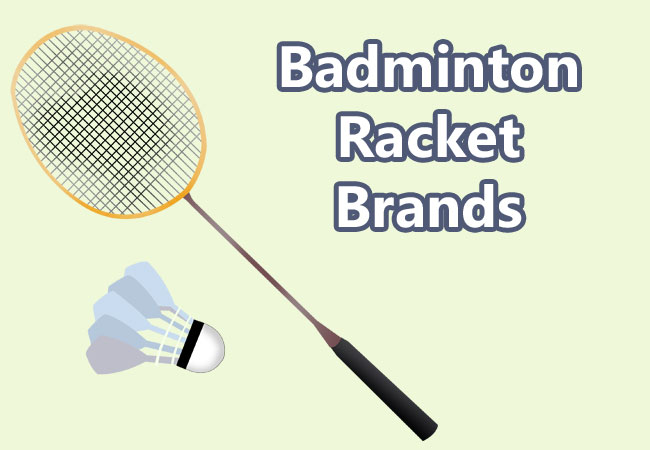 Yonex
Yonex badminton rackets are considered to be the best rackets in the market. Most of the top badminton players use Yonex. Yonex has half a century worth of experience in designing rackets and uses the latest technology while constantly upgrading and innovation their designs.
Prince
Prince badminton rackets also enjoy a great deal of popularity in the market. Prince rackets have been around for a long time, but Prince's specialty still remains tennis and squash rackets. They are trying to find their feet in the badminton market and are putting more of their resources into getting their share of the market.
Carlton
Carlton badminton rackets have been producing rackets for a long time and sell them for affordable prices. Carlton has a lot of models in the market and is constantly producing better versions of their products. Carlton is the ideal choice for a good-quality racket that doesn't cost much.
Karakal
Karakal badminton rackets are said to be the lightest in the world. This makes them more powerful and efficient. At the same time, they are ideal for people who do not have strong wrists as the racket itself can generate enough power to land a good shot. The newer versions of Karakal rackets are made using the Nano-Gel technology which helps in reducing the vibration when hitting a shot.
Since all badminton players are different, you can not judge a badminton racket on the basis of the feedback of another person. What works for one might not work for all is the rule when it comes to choosing sports equipment. Though it is helpful to do some research before you go out to buy a racket but the feedback and reviews posted online can be misleading and could lead you to make a bad decision.
There are so many badminton rackets in the market that choosing one of them could become a very difficult task. When you go to buy a racket, the one thing you should keep in mind is that its price will not determine whether it will work for you. You might spend a lot of money getting a Fleet racket or one by Yonex, but there is an equal chance of it working and not working out for you.
Many companies manufacture badminton rackets and you will find a variety of prices in the market. Some of them have been designed by experts and former players, such as the Li Ning badminton rackets. There are some that have a dodgy reputation such as the Browning rackets, which are not produced anymore but you can still buy one. The better lay of this one! Other reputable ones that you can try are the Babolat and Dunlop's, which now own the Carlton brand.
If you are very young, like pre-teen or around 13, then you should go for junior badminton rackets. The junior racket is designed to suit the body and playing style of a pre-teenager and this will be the ideal option for you.
Finding badminton rackets for sale is not difficult but selecting one is. Choose wisely!