A treadmill machine is one of the much-preferred fitness equipment that helps to lose weight and burn fat. You can create a workout that suits your energy level using the treadmill. The treadmill is, therefore, a financially and physically important investment.
There are numerous manufacturers and models on the market, so choosing the right treadmill machine may be difficult. It is worth considering some important factors so that you may not end up buying a machine that does not suit your requirement.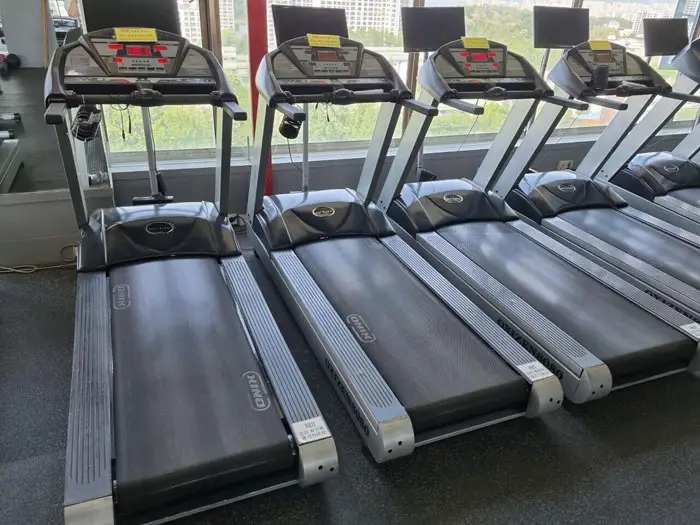 Be Price Conscious
The price of the treadmill is the most important factor to be considered before buying it. You need to decide your budget first, as this helps to eliminate many models from your list. Treadmills are available at varied prices, ranging from $500 to $3000. If you are conscious about budget, you can go for the manual models that are priced low.
Commercial and electrical versions can cost you more. For every additional dollar spent, you can get a superior product. The highest quality treadmill comes with a stronger belt, a powerful motor, and exciting features.
Take Level of Fitness into Consideration
You need to consider your level of fitness while determining what type of treadmill machine you should buy. You need to ask yourself whether you want to use the machine for running or walking.
If you prefer walking, you need to check whether the machine has a strong belt and easy-to-adjust incline levels that let you do the workout you want. If you are a fast runner, the machine with a longer belt can suit you well. The machines should have an auto switch that is beneficial in case of accidents and emergencies.
It would help if you also considered the length and width of the machine, as they can affect your workout experience significantly. The treadmill that comes with a wider deck is ideal if you want to use it for walking. The wider deck gives you plenty of room while exercising and thereby increases your comfort.
The treadmill featuring a longer deck is perfect for running, as it lets you enjoy a full range of motion while exercising. The treadmill machine with low impact deck offers great relief from stress on your joints and back. It needs to have more cushions on the deck to move forward to the next exercise levels.
Another important factor to be considered while choosing the treadmill is the horsepower of its motor. If the machine has the maximum developed horsepower, it will provide long-lasting performance and work more effectively. You need to check whether the treadmill comes with a monitor. Monitor offers an easy way to obtain maximum fitness levels. You can set your designated heart rate and allow the monitor to tell you where to stand as you walk or run.
Treadmill Size
The size of the treadmill machine is yet another crucial factor. If you live in an apartment or home with limited space, you need to choose a space saver model. You can fold up such models easily and store them in a convenient location when not in use. It is also essential to ensure whether the manufacturer of the treadmill gives a warranty. A comprehensive warranty shows the manufacturer's confidence in the quality of his product.
Other Factors To Consider While Buying Treadmills
If you are serious about purchasing cheap treadmills for sale to lose weight or fat, you have to pay attention before going out to purchase any treadmill.
First of all, you will notice the price of the treadmill because it is the main factor for a cheap treadmill, but we suggest that it is not the first part of your search, pending it on end. Because if you have fixed a budget for purchasing a treadmill and going to search, it is assured that you'll get a low-quality treadmill. As a result, you'll leave to quit your workout on the treadmill due to having low quality.
So, leave the price and go for getting a better treadmill. For getting better, search for a motorized treadmill. Motorized/mechanical treadmills are top-rated because they provide better and superior results. As you know, you will work a manual treadmill manually, and you have to stop your workout and adjust its deck in case of a change in the incline.
The second most important factor of this search is its quality. So, it is necessary to have a brief review of treadmills to identify the problems of treadmills. If you have a good review of treadmills, you can get better. So, you have to search the better specifications for treadmills. Search for maximum incline, deck length & width, and the most important thing, motor size (horsepower). Try to locate such a motor that stands up when you want to stop it and not slip.
The third important factor is treadmill size. So, this is your decision because you know very well where you want to place your treadmill. Now, search it according to your space at home. If you want to fold up the treadmill, you may get wheels. In this way, you can easily move the treadmill around.
In accessories, you can search for monitors, which are built-in, stand for book & bottle, and preprogrammed workouts to get a variety.
After searching all these factors in the market, you can conclude that what you want. Now, this is the last stage of considering the amount/price of the treadmill and go for a great deal with your desired retailer. Actually, if you search for a treadmill according to your fixed budget, you cannot get your desired thing.
That's why, we suggest you, whenever you go for purchasing a treadmill, prefer your need first, search for quality, find accessories and features and in the end consider the price. By following this method, you can get cheap treadmills for sale.
Second Hand & Reconditioned Treadmills:
Second-hand and reconditioned treadmills are also the best for getting the cheapest treadmill, but we suggest that they could be harmful to you because you do not know the usage of their first user. They can be a cause of a serious accident.
However, if you are agreed to buy a second-hand treadmill, then we can refer you to some better ways like:
eBay:
eBay is a very famous and online trading community where you can find thousands of such things. Here you can buy and sell your desired things. If you go to eBay online, you will find millions of items to sell at a time.
Loot:
Here you can find 300,000 ads and 400 plus classifications per week. You may find it in UK's best and biggest site about classified ads. You can also sell here without any charges. Just register and place your product, and find cheap treadmills for sale.
You Should Ask Yourself Some Important Questions When You Go Out to Buy Treadmill
Nowadays, it is not easy to buy a treadmill as there are too many brands for you to choose from. Treadmills can be located anywhere in departmental stores, shopping malls, sporting goods stores, etc., but the question is, can you locate/search for the best treadmill in this way.
If your answer is no, how can you buy a treadmill according to your demands and desires? You'll have to visit such stores that specialize in exercise equipment despite visiting any departmental store.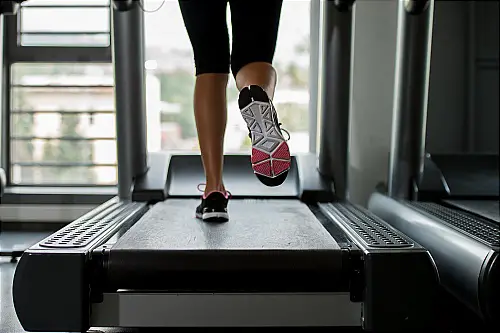 Decide Before Purchase:
You'll have to decide three questions before purchasing a treadmill: who will use it, where you'll place it, and how it will use? All these questions are important because you should purchase a machine according to its user. While searching for a treadmill at stores, you also keep in your mind that how much you have space for a treadmill at your home. Finally, you should decide who will use this machine, either an old lady or a young boy. The answer to this question will help you to find your desired machine.
While visiting treadmill stores, you have to consider its quality first. Here, you can find different qualities, different kinds, and a variety of treadmills. So, find according to your needs and considerations. You may expect $2000.00 for a better treadmill, and if you are purchasing a new treadmill less than this amount, it is assumed that you are purchasing a low-quality treadmill.
Before buying the treadmill, have a look at its complete parts and its quality. It is possible in only one condition when you are aware of treadmill parts and features. Some of them are hereunder:
DC Motor:
The motor of a treadmill is the main part of this machine. You may say it's the backbone of the treadmill. The Treadmill motor should be heavy-duty and durable. A heavy-duty motor works continuously and provides you better performance, better quality, and quality means longer life of the machine. You can get 2 years warranty on the motor as well.
Deck/Belt:
Deck/Belt is the lower part of the treadmill where you walk or run. Try to find out such a deck, which requires minimal maintenance. There are different combinations of deck/belt. So, before purchasing a machine, be assured that the combination of the deck and belt is less noising. Some of them require little lubrication to reduce friction. You'll also get a warranty card of a minimum of 2 years with it.
Operating/Control System:
The Control panel of the treadmill is straightforward to use and read. Remember, a better quality treadmill will not start steadily and also will not stop suddenly. If your subject treadmill has this function, it does not mean that it has a high motor. Rather, it is a low-quality machine. Before purchasing a treadmill, check the stop button, which can be attached to your body because, in case of emergency, you will be able to stop or switch off the machine with the help of this button.
Rollers:
Rollers of treadmills are also essential to consider. If your desired machine has large rollers, it means less noise, less friction, and they'll provide your belt a greater surface for running. They'll also provide your machine longer life. They'll also provide you with 2 years warranty for rollers.
Frame:
A complete machine based on its frame. That's why you cannot ignore the importance of the frame. Try to find out a high alloy steel frame. Do not purchase the frame in any other metal because it'll not provide you better than the steel frame. You'll see different frames like welded, and some of them hold up with bots. So if you want to buy a treadmill in good condition, you should purchase a welded frame due to its durability. You can get a lifetime warranty on the frame.
Lastly, try to be a wise consumer. Remember to buy a treadmill wisely by checking all the parts and features before you make the payment.