Are you looking for a way to show your support for your favorite soccer team? A great way to do that is by wearing an authentic soccer jersey. But how do you choose the right one? It isn't as simple as just picking out any old jersey.
You want to find one that fits well, looks good, and is from a team that you're proud of. Great. We'll discuss all the factors you need to consider when choosing a soccer jersey. We'll look at cost and authenticity, size, fit, aesthetics, and where to buy cheap and authentic jerseys.
After reading this guide, you'll be equipped with all the knowledge necessary to pick out the perfect soccer jersey.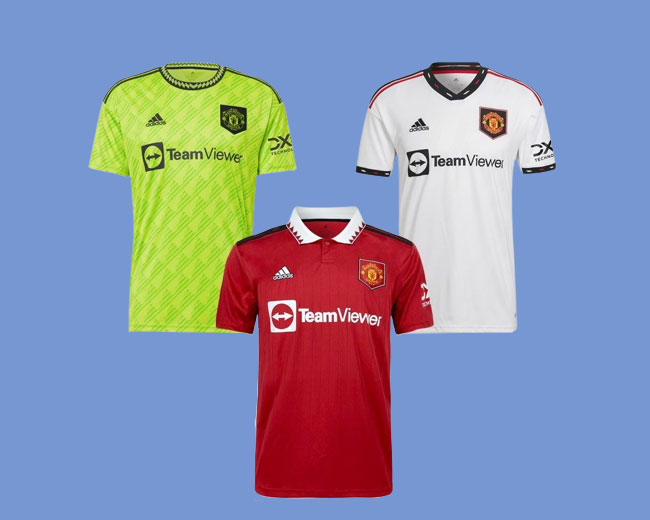 Is It Worth To Buy An Authentic Jersey?
If you're a true fan, buying an authentic jersey is definitely worth it – in fact, over 70% of soccer fans prefer authentic jerseys.
After all, there's no better way to represent your team than with a top-quality and official kit.
Authentic jerseys also come fitted with the latest innovative technologies, making them more breathable and lightweight compared to lower quality versions.
Plus, they usually feature the same materials as professional players wear on the pitch, giving you that extra sense of pride when cheering for your club on match day.
Since soccer jerseys can vary in size from brand to brand, make sure you do some research before selecting one for yourself or someone else.
While sizing may be similar to traditional t-shirts and tops, each manufacturer has their own set of measurements, so double check what fits best before you buy.
The last thing you want is a jersey that's too tight or too loose.
Is Jersey Size Same As Shirt Size?
It's important to note that jersey size isn't necessarily the same as shirt size – make sure you double-check before buying.
When it comes to soccer jerseys, there are a few key elements to consider. Sizing can vary from manufacturer to manufacturer, so it is essential that you confirm the exact measurements of your desired jersey prior to purchase. Additionally, some brands may offer different sizing options in order for you to find the perfect fit.
Understanding how each brand differs and taking into account any personal preferences when selecting a jersey size can help ensure you get an item that fits comfortably. When shopping for soccer jerseys online, always look out for helpful sizing guides or contact customer service if necessary.
By following these steps, you will have a much better chance of getting the right fit without needing to worry about returns or exchanges afterwards. From there, you can move on towards finding an authentic soccer jersey with confidence.
How Do I Know If A Soccer Jersey Is Authentic?
Authenticity is key when buying a soccer jersey, so make sure you take the necessary steps to ensure yours is genuine.
Knowing how to spot an authentic soccer jersey can save you money and disappointment.
Check for the logo of the manufacturer; many fake jerseys will have the wrong logo or one that looks off.
Also, look for details like stitching; if it's sloppy or there are any loose threads, it's likely not genuine.
Examine the tags on the inside of the jersey too; an authentic one should be printed and include relevant information about size, material used and country of origin.
When in doubt, research online reviews or contact customer service to inquire further before making your purchase.
That way you'll be sure to get what you're expecting – a top quality, genuine soccer jersey.
How Do Soccer Jerseys Fit?
You want to make sure you get the right fit when purchasing a soccer jersey, so take the time to look into how these garments typically run.
Soccer jerseys come in different sizes – from extra-small (XS) to extra-large (XL) – and they're designed for a snug fit. But remember that soccer players tend to move more than other athletes, so it's important to keep comfort in mind when selecting your size.
Here are a few key considerations:
Measure yourself or compare sizes with an existing piece of clothing.
Consider getting one size larger if you prefer a looser fit.
Look up sizing charts online for specific brands
When shopping for your new soccer jersey, be mindful of how it fits and make sure it doesn't hinder your mobility on the field.
With the right fit, you'll be able to play with confidence and look good doing it.
Should You Size Up A Soccer Jersey?
If you're looking for a comfortable fit, it's worth sizing up your soccer jersey to ensure maximum mobility on the pitch. When selecting your size, you should give yourself some breathing room.
Soccer jerseys should be tight-fitting but not restrictive; if too tight, they can hinder movement and cause discomfort during play. If you want to make sure that your jersey is loose enough to move in without being baggy or over-sized, consider going up a size when buying it.
Sizing up also gives additional room for layering underneath the jersey during colder weather – ideal for practice or tournaments outdoors. When shopping for a soccer jersey, think about how much space you need around your chest and shoulders and choose accordingly.
Don't forget that even if you go one size bigger than normal, the fabric will often shrink slightly after washing. To get the most accurate fit possible, read customer reviews of jerseys before purchasing them online or try them in-store before making a decision.
How Do You Stretch A Soccer Jersey?
Finding the right fit for a soccer jersey can be tricky, but stretching it properly can help you achieve an optimal level of comfort. Here are three tips to consider when stretching a soccer jersey:
Use heat – Applying gentle warmth with a hairdryer or steaming the material can help to loosen the fibers and make them more pliable. Make sure not to overheat the fabric, as too much heat can damage it irreparably.
Soak in water – Soaking your jersey in warm water is another way to relax its fibers before stretching. This method will also help if your jersey has shrunk from repeated washing.
Manually stretch – After applying some heat and/or soaking in water, use both hands to gently pull and stretch in different directions while wearing it on your body or laying flat on a table or other surface. Doing this regularly will give you the desired fit without compromising on comfort or style.
Stretching your soccer jersey is an easy way to ensure that you have the perfect fit and look great every time you take to the pitch – no matter what team you're playing for. With these tips, you'll be ready to transition into choosing between an authentic vs replica soccer jersey with ease.
Authentic vs Replica
Now that you know how to stretch a soccer jersey, let's discuss the differences between an authentic and a replica jersey.
An authentic jersey is typically made of higher quality materials than a replica version. Authentic jerseys are also designed with better precision and detail, often featuring embroidered logos, printed numbers, and stitched nameplates on the back. Additionally, they often have breathable fabric that helps players stay cool during games.
A replica jersey is usually constructed from cheaper materials compared to an authentic one and does not feature any additional details such as embroidered logos or printed numbers. However, replicas are usually less expensive than authentics so if you're looking for a good deal then this would be your best bet.
How Much Are Authentic Soccer Jerseys?
With precision stitching and high-quality materials, authentic soccer jerseys come with a hefty price tag. A typical replica jersey can range anywhere from $20 to $70 depending on the design, while an authentic jersey can cost upwards of $100 or more.
This is due to the fact that authentic soccer jerseys are made with lightweight materials that provide superior breathability and temperature control for athletes during play. They also feature advanced technology such as sweat-wicking fabric, anti-odor treatments, and mesh panels for increased ventilation. Additionally, they are designed with precise detail down to the last stitch and use durable fabric to ensure they will last for years to come.
Ultimately, if you are looking for a top-of-the-line soccer jersey that will stand up to serious wear and tear on the field, then an authentic soccer jersey may be worth the investment.
Choose An Aesthetics Design That Appeal To You
Seeking something special to suit your style? Then you'll want to pick out an aesthetically-pleasing design that speaks to you.
Soccer jerseys come in a variety of styles, from sleek and modern designs with vibrant colors to classic looks with intricate detail on the crest or logo. It's important to find a design that expresses your personal style while also showing off your team spirit.
Consider the fit and fabric of the jersey as well when making your selection. Look for jerseys that have form-fitting cuts that will look flattering and move with you, as well as quality fabrics designed for performance on the field or comfort when cheering from the stands.
Your soccer jersey should be an extension of yourself: stylish, comfortable, and full of pride. Let it show everyone who you stand behind on game day – literally.
Have The Right Size That Fits You
Ensure you have the perfect fit with a soccer jersey tailored to your size and style. When selecting a jersey, it's important to choose one that fits properly in order to perform at your best.
Here are some tips for finding the right size:
Measure your chest circumference around the fullest part of your chest.
Consider whether you prefer a fitted or looser look when selecting your size.
Check the sizing guide of each brand for accuracy as sizing can vary between brands and styles.
Look out for stretchy materials which provide more flexibility in sizes.
Taking these steps will help ensure you find the perfect fit that allows you to feel comfortable on and off the field.
Knowing you've found something that suits both form and function will allow you to focus on playing well during games without worrying about wardrobe malfunctions or discomfort caused by an ill-fitting jersey.
Be A Team That You Are Proud To Support
Show your team spirit and proudly wear a jersey that fits you like a glove – after all, there's no 'I' in the team.
It can be difficult to decide which team to support when selecting a soccer jersey. To make the most of the experience, choose one that speaks to your values and interests.
A good way to start is by researching teams from different countries or leagues and seeing which ones resonate with you. Consider the jerseys worn by professional players as well as amateur teams.
Pay attention to their uniform designs, symbols, colors, and slogans; these are all indicators of what makes each team unique. Once you find one that stands out amongst the rest, take pride in your selection and enjoy wearing it whenever possible.
Where to Buy Cheap and Authentic Soccer Jerseys
With so many options available, make sure you pick a jersey that truly reflects your style and team pride – no matter the cost.
When it comes to finding cheap, authentic soccer jerseys, you'll have plenty of options. One way is to purchase from official outlets such as team stores or retail stores. These are usually more expensive but guarantee authenticity and quality.
You can also check out online marketplaces like eBay or Amazon where you might find cheaper deals on new or used items. Be sure to read customer reviews before buying to make sure the item is legitimate.
Finally, there are specialty sites like Soccer.com which offer good discounts on authentic merchandise from major teams around the world.
So, take your time when shopping for a soccer jersey and enjoy the process of finding one that fits your needs.
Final Thoughts
Now that you know how to choose the right soccer jersey, why wait? Get out there and find one that fits your style and personality.
Whether it's an authentic or replica jersey, make sure it's the right size for you. Don't forget to support a team you're proud of.
After all, what better way is there to show off your loyalty than with a stylish soccer jersey? So why not take the plunge and make a statement with your new soccer jersey?
Who knows—you might even start a trend among your friends.
Read also: