Are you working out in gyms and running on treadmills and sweating it out and you feel there are no changes in your weight, have you ever thought of going out and jog for 20 minutes, yes 20 minutes of daily jogging is better than running 1 hour on treadmill. Many people who want to lose weight immediately join gym and run on treadmills but study shows people who jogged outside have lost weight 30% faster than people who used treadmills, let us know in this article the importance of jogging and jogging benefits.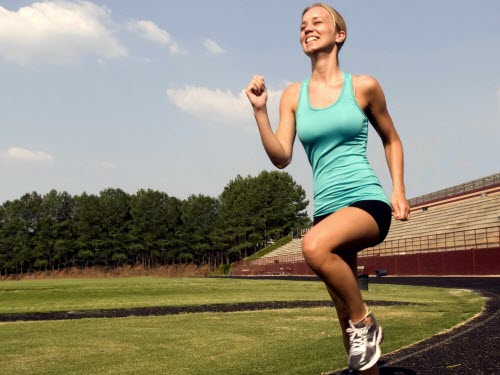 When and How To Jog?
It is not a question to ask but some people have doubt on this, we can jog early in the morning and in the evening jut we need is a pair of shoes which are comfortable for jogging and lot of positive energy, just put your shoes on and go out to a nearest place where you can find a jogging track, it is not compulsory to have a running track but it will be easy to measure how many rounds we have jogged, if you have problem in jogging you can try speed walking, just you need to jog for 20 minutes seriously. Jogging is considered as the top most technique to lose weight.
Benefits Of Jogging
1) Keeps our Body Toned
One of the benefits of jogging is it keeps our body toned and who does not want to keep their body in a slim condition, people who jog regularly have a great physique, this is because when we jog many muscles in our body will work and continuous jogging will strengthens our muscles thereby making or body slim.
2)Controls Diabetes and Blood Pressure
Life style and eating habits of today have brought us two problems they are "diabetes" and "Blood pressure" people try many tips and advises to reduce these two problems but there will be no result, people should know that jogging can control this two problems all we need to do is just do a jog for 20 minutes and if you are old enough that you cannot jog then you can prefer speed walking.
3)Strengthens Muscles
When we start jogging all our muscles get involved in the activity and they gain strength day by day, this helps us a lot in increasing our stamina and increases the strength of our muscles, strengthening of muscles is good in the long run because we do not have the risk of getting pains in later stages of life this improves and increases our lifetime.
4)Reduces Bad Cholesterol
One main reason behind getting fat and heart attacks is the bad cholesterol which we get by eating junk foods, this junk foods foods bring bad cholesterol in our body and jogging helps us to reduce this bad cholesterol and reduces the risk of heart attack.
5)Reduces Stress
Jogging helps us to reduce the stress of the day, if we jog in the early morning hours then we will stay all day active and when we jog in the evening hours we can reduce our stress, jogging is said to be a good stress reduce. So, either it may be day or evening jogging is always helpful to us.