Even if you are playing badminton solely as a hobby today, you can turn it into a career by becoming a badminton coach in the future. Your love and passion for the game can be turned from a solely fun activity to fun work by becoming a professional badminton coach.
If you are experienced at the game and want to share this love for the game with others, you will consider becoming a professional badminton coach. It can allow you to finally have work that you enjoy, which is a great benefit that most people never get to realize.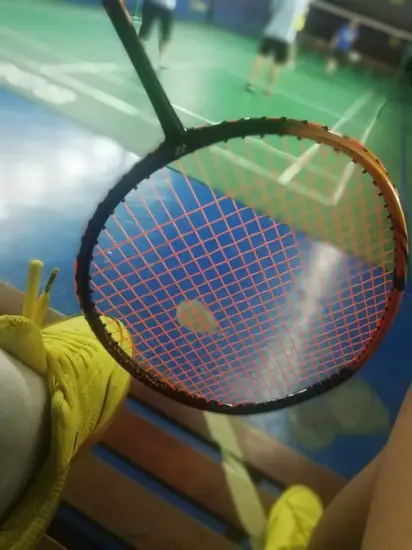 From a player to badminton coach
Many professional players move from playing as a career to becoming professional badminton coaches. Coaches are an important part of spreading the love and enjoyment of the game, and a professional coach has the ideal opportunity to do this.
If you are a player who is ready to move from professional tournaments and matches, you will want to consider coaching. It can allow you to share your passion and enthusiasm for the game like nothing else will. Even amateur players find that coaching is something that they are drawn to.
If you love the game, you can turn this love into a career. By getting a lot of experience with the game, you will have personal experiences to draw on to share with others and skills that you can share as well. You will share badminton with others by getting the right certification and training, even if you only play as a hobby.
With the right certifications and training, you can be a badminton coach
you will need the right certifications and training to become a coach that people will trust. You want to take a badminton instructor's course that your national badminton association offers and gain certification from them.
This training will include many different facets, including ethics, nutrition, training, and skills instruction. Combining all of these facets will give your students a better overall look at the game to help them be well-rounded players.
Becoming a professional badminton coach does not mean that you teach others badminton skills. Often, you will need to teach sportsmanship, give motivation, and discuss rules with them to help them become better-rounded players.
By getting the proper certifications and training, you will share your love and passion for badminton with others and finally have a job you enjoy. Look into becoming a professional badminton coach today!
If you want to become a coach in the United States, you will need to look at the information and requirements from the Team USA website.
If you want to become a coach in Europe, you need to look at the Badminton Europe website. The requirements are very clearly stated for each stage but are quite complicated at the same time.
Basic Requirement For A Badminton Coach
To become a qualified badminton coach, there is something that you need to have. Those are the basic requirement that you need to have to provide proper coaching to the players.
1. Good Techniques and Skills
You need to have good badminton techniques and skills. What I mean is mainly refers to the standard. Technical movements should be standard, especially for jumping smash, drop shot, and footwork. Of course, you also need to be good at playing with the backhand. Your net play skill needs to be exquisite, and you should have your own playing style and characteristics.
2. Know The Rules and Regulation Well
It would help if you were well-versed in the rules and regulations of badminton. You need to have a basic theory and advanced tactical thinking. In addition, you need to have practical experience in tournament play and a competitive ability to win the game.
3. Good in Expression
It would be best to express your teaching in words so the players can understand and grasp what you are teaching. This means you need to have a good explanation in a rational and logical language. Besides, you should also have a sensible and imaginative expression.
4. Have Enough Patience and Good Emotional Intelligence
You need to have enough patience, sincerity, and emotional intelligence. These three are indispensable. Since you choose to be a badminton coach, you need to have a sense of professionalism and sincerity. It is essential to strive for better teaching results.
5. Know How to Motivate and Inspire Players
As a coach, you need to know how to motivate and inspire the players. You need to provide the utmost support to them and encourage them to unleash their potential to fullness.
Badminton Coach Rate
Experienced Players: $40 – $50 per hour
From sports school: $50 – $80
Retired national player: $100 – $150
Retired international player: $200 – $300
The rates shown above are just for reference. The actual rate may be varied from the rate as stated here.
There is 1 to 1 private coaching for coaching and up to a group of 4 per session. As common sense, for 1-to-1, the rate will be higher, and for group coaching, the rate will be lower. Generally, there will be at least 4 people needed to form a group.
Badminton Coach Salary
Many people are curious about how much can a badminton coach earn? Most people are concerned about this because they think coaching in badminton may not have enough support from the people who love to get involved in this sport, which may cause a problem for their living.
From most of the advertising jobs available on the internet, we can roughly know that a badminton coach job that requires them to teach in junior or high school can get an estimated salary ranged from $28,000 to $48,000 depends on the qualification.
This is not a lot but is still good enough for a person to make a living in doing something they enjoy.
5 Types of Coaches
You can watch this video for the introduction of 5 types of coaches. The way that he introduces it is quite amusing.
Final Word
When choosing a badminton coach, you can't simply classify them according to their background as a badminton player. It is better to consider their teaching experience and qualifications. After all, an experienced or top badminton player is not necessary to be a good badminton coach. There is a different arena when coming to badminton coaching.
Therefore, if you intend to be a badminton coach, you will need to prepare yourself well before dabbling in the field.
Read also: