Yonex Power Cushion Aerus 2 Men's Badminton Shoes
Introduction
Yonex Power Cushion Aerus 2 shoes will give players a lot of advantages on the court. They will be able to move more effectively while also getting the arch support that they need.
Factors to Consider When Buying a Yonex Power Cushion Aerus 2
Badminton players should think about whether or not they've been having a hard time finding badminton shoes that fit them properly. They should also think about how the right pair of shoes could improve their badminton abilities and whether or not Yonex Power Cushion Aerus 2 shoes might help.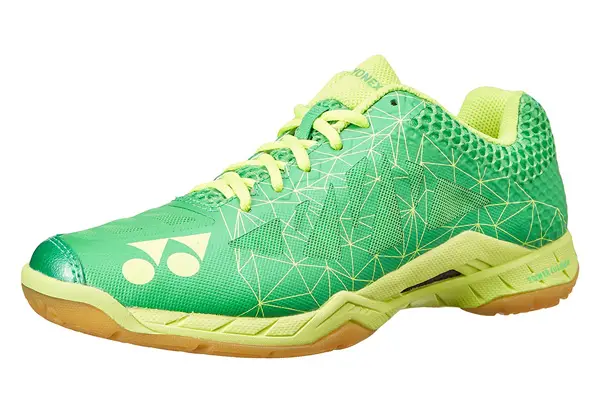 Features
These shoes are remarkably breathable, given the built-in vents. They're equipped with a fine mesh material that should last players a long time and won't add much extra weight. The shoes themselves are also very light.
Price
Most players can expect to pay between 90 and 140 dollars for these shoes.
Materials
These shoes are made from fabric and leather, and they have rubber soles.
Pros
Players will get some internal support with these shoes, giving them the chance to move more quickly and with more power. The rubber soles should also improve a person's traction and balance.
Cons
Some players might feel that the shoes are too light, and they might need something that helps them improve in different ways. No shoe will help any player improve universally. Other people might feel that the shoes fit too tightly, even when the shoes are in the right size.
Conclusion
The Yonex Power Cushion Aerus 2 shoes should be great for many badminton players, helping them move around more freely and improving their footwork. Most players will find them valuable.

Yonex 65 X Men's Badminton Shoes
Badminton is a game played by rackets. This game is commonly played by two people on each side but can also be played with larger teams.
Like any other game, a proper shoe is vital in facilitating smooth playing. Yonex 65 X Men's Badminton Shoes is among the best shoes to consider for your game.
They have a new power cushion for better shock absorption, improved repulsion, and a lighter ToughBrid than the normal for minimum knee and leg stress. The round sole on the forefoot and heel of the shoe facilitates faster and smooth footwork.
The shoes also have an hexa grip pattern that is lighter than an ordinary material that provides a better grip. These shoes are fitted with a Yonex Synchro-Fit Insole to secure foot and shoe contact for improved comfort and performance.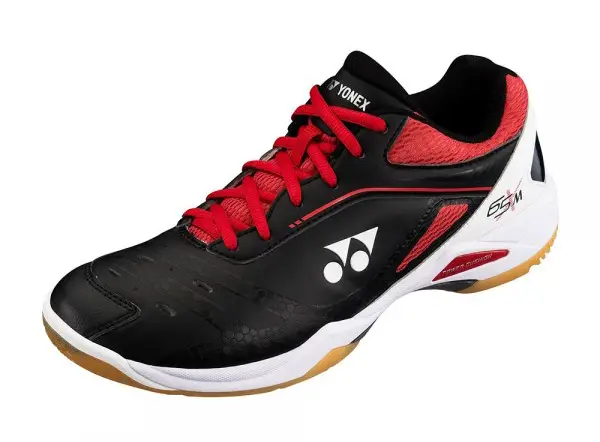 Yonex 65 X Men's Badminton Shoes cost an average of $199.00. The upper side is made of P.U leather, polyester Mesh with the midsole is made of E.V.A, and the outsole is made of rubber. The rubber does not leave marks on the service.
It would be best to consider a few aspects before deciding on Yonex 65 X Men's Badminton Shoes. Some factors include how much stress your legs and knees are likely to be subjected to, whether you need to move and turn fast and how much stability you require.
All badminton shoes are designed with particular aspects of mind. It would help if you considered all the factors exposed to and settled on shoes to give you the best service.

Yonex SHB 65Z Wide Badminton Shoes
The last thing you would think of while playing badminton is breaking your ankle or shoe. Wearing Yonex SHB 65Z Wide Badminton shoes ensures you do not face such issues.
Before settling on any shoe, however, you need to consider your playing style. If you are an aggressive player, you need lightweight shoes with a large pivot and excellent traction for quicker turns. If you are usually at the baseline or consistently hitting shots, your shoes should provide stability and support to give room for your ankles to move correctly.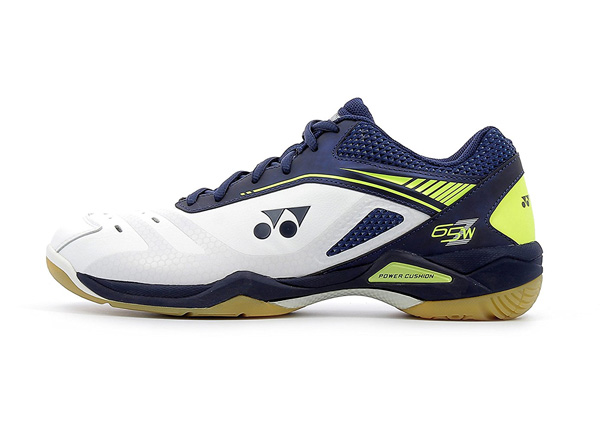 The shoe you choose should also ensure a snug fit which is essential for your comfort and flexibility. It would be best if you bought a shoe that embraces the shape and unique features of your foot. Lastly, it would help if you had a badminton shoe with a sole to provide you with the amount of traction required by your playing service. All these aspects have been put into consideration with Yonex SHB 65Z Wide Badminton shoes.
To distinguish Yonex SHB 65Z Wide 2018 badminton shoes from other shoes, you need to check out features like leather fabric, rubber outsole, and a graphite plate middle. The shoes go for $110.00 on Amazon. They are lightweight with high stability as a result of the graphite plate.
The shoes are designed to ensure your impact force and stress upon landing are minimal, and they do not put pressure on the big toe while wearing. On the other side, though, no one can tell on its quality consistency.
When making your purchase, choose shoes that do not have a marking rubber. Many badminton clubs and courts strictly forbid shoes that leave marks on the floor.
Read also: